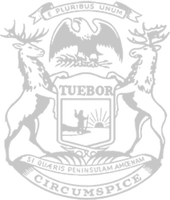 Rep. Rendon: Northern Michigan to receive critical investments in advancing budget plan
State Rep. Daire Rendon this week voted to advance a budget plan for the upcoming fiscal year that helps people in counties across northern Michigan.
The plan works to fix local roads from driveway to highway that people use every day, provides increased school funding per pupil, and delivers critical funding for other local needs.
"This is targeted spending that respects taxpayers and provides people, families and communities across our area with resources they need to thrive," said Rendon, of Lake City. "When speaking with people in northern Michigan, they have stressed to me that the state must prioritize sustainable spending that truly makes an impact for those in northern Michigan instead of allocating a bunch of money to larger population centers. I advocated for funding that reflects those concerns."
Highlights of the plan include:
Increased revenue sharing for locals: The budget plan for county revenue sharing includes a total of $4.6 million in increases across all 83 counties compared to the current fiscal year. Revenue sharing for cities, villages and townships would increase by $5.3 million, allowing areas across northern Michigan to have more resources for projects and vital services people rely on.
Ramping up public safety: A total of $100 million within the State Police budget proposal will allow local governments to apply for upgrades to emergency communication networks, including towers, radios, 9-1-1 services and other key infrastructure. The upgrades will allow first responders to coordinate more effectively in emergencies and accelerate response time. The House budget plan also boosts resources for a variety of law enforcement recruitment and retention efforts with $125 million in funding. The plan reflects previously approved legislation providing a permanent and stable funding mechanism for the state's secondary road patrol program. The program helps sheriffs' departments patrol roads outside of cities and villages and has historically been funded by assessments added on to traffic tickets.
The funding has declined over the last 20 years and put the program in jeopardy. The House plan dedicates $15 million of the liquor excise taxes collected by the state each year to the road patrol program. Rendon said the change will allow officers to be on more roads in rural Michigan while working to keep people safe.
A commitment to mental health care: Rendon highlighted a broad range of measures to address the growing mental health fight. The House plan includes $7.5 million in mental health funding to help first responders who regularly endure traumatic and stressful situations. Resources for walk-in mental health services for teens will also provide desperately needed assistance. The plan, which includes more than $260 million total to help improve access to mental health care, also works to increase the number of psychiatric-mental health nurse practitioners while ramping up training and skills development for direct care workers and social workers.
The House K-12 plan includes a record-high school aid fund of nearly $20 billion, including a per-pupil foundation that is up $300 per student from the current year and more than $2,000 than from a decade ago. In addition, the budget includes more than $500 million for teacher recruitment/retention, $300 million in school safety initiatives, $210 million for special education cost reimbursements, and more resources for rural transportation.
The budget plans also commit nearly $6.8 billion to Michigan's roads – including a $750 million investment in the local roads and bridges connecting our driveways to highways – while also boosting workforce development and working to bring annual tax relief starting in the upcoming fiscal year to combat inflation and rising costs.
The measures now move to the Senate for further consideration.
#####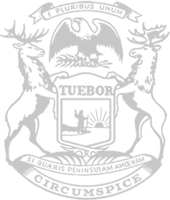 © 2009 - 2023 Michigan House Republicans. All Rights Reserved.
This site is protected by reCAPTCHA and the Google Privacy Policy and Terms of Service apply.