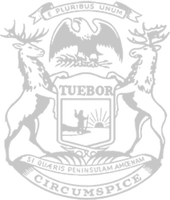 State Rep. Daire Rendon, of Lake City, speaks before the Michigan House on Wednesday, March 25 on her plan to make oral chemotherapy more affordable for those who need it. House Bill 4354, which was advanced in a vote by the House, is part of a wide-ranging, bipartisan plan committed to improving quality of health care, increasing access and lowering costs.
Rep. Rendon votes to enact Unlock Michigan initiative
State Rep. Daire Rendon today joined Michigan House colleagues to formally approve the Unlock Michigan petition, repealing the 1945 Emergency Powers of the Governor Act.
Gov. Gretchen Whitmer used the act to declare an extended state of emergency during the COVID-19 pandemic. This move included issuing wide-ranging directives without the approval of the Legislature.
In turn, the directives had wide-ranging impacts on people throughout the state – while negating the ability for them to be represented through their elected officials and have their voices heard.
"The governor's abuse of power put people out of work, set our children back in their learning and left people unsure when they would see loved ones or friends in long-term care facilities," said Rendon, of Lake City. "It was an affront to the democratic process and left people voiceless through who they elected to represent them."
In October, the Michigan Supreme Court ruled that Whitmer violated her constitutional authority by continuing to issue orders without the approval of the Legislature. A citizens' initiative throughout the summer and fall of 2020 sought to repeal the law and collected over 460,000 valid signatures from Michigan voters.
"This is a win for the people and this effort was truly through the people," Rendon said. "It is unfortunate the governor insisted on acting unilaterally in decision-making and repeatedly worked around legislators who are the voice of the people. This was a grassroots effort by people who wanted to have their voices heard. They have had their voices heard through hundreds of thousands of valid signatures, certification and final approval from the Legislature today."
Formal approval from the Legislature makes the measure official. The Michigan Senate already approved the measure last week and it now becomes law without the need for the governor's signature – as prescribed by the Michigan Constitution. There is no ability for Whitmer to veto the proposal following passage in both chambers.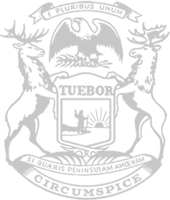 © 2009 - 2023 Michigan House Republicans. All Rights Reserved.
This site is protected by reCAPTCHA and the Google Privacy Policy and Terms of Service apply.