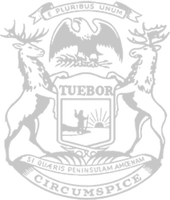 State Rep. Matt Hall is presented the National Federation of Independent Business' Guardian Award by Amanda Fisher, who serves as state director for NFIB in Michigan. Hall was one of just 10 state representatives who were honored with the award, given to legislators for their commitment to small businesses throughout the state.
Rep. Hall recognized for commitment to Main Street
State Rep. Matt Hall, of Comstock Township, has been named a Guardian of Small Business Award winner by the National Federation of Independent Business for his continued commitment to small businesses across Michigan.
"The NFIB Guardian of Small Business Award is presented to legislators who have proven themselves to be real champions of small business," said NFIB State Director Amanda Fisher.  "(Rep. Hall) voted to give needed tax and regulatory relief during these challenging economic times and rein in state government overreach. They consistently stood against the Governor on policies that would hurt small business, truly earning the title 'Guardian'."
"Local businesses are the backbone of our state and local economies," Hall said. "They provide jobs for residents. They sponsor youth sports teams in the summer. They go out of their way to help people when tragedies or natural disasters occur. They are the pulse of our communities – and I'll continue to fight for them in the Michigan House."
As chair of the House Tax Policy Committee, Rep. Hall successfully negotiated multiple tax relief measures and got them signed into law. This included plans which will save small businesses hundreds of millions of dollars per year collectively on their taxes and another that raised the personal property tax exemption.
Hall also had legislation signed that removed burdensome regulations from family-owned beer and wine wholesalers, and was a fierce advocate for small businesses and livelihoods during COVID-19 shutdown orders.
The NFIB was founded in 1943 and serves as the voice of small and independently owned businesses throughout the country. The non-partisan, non-profit entity serves members in all 50 states, including Washington, D.C.
###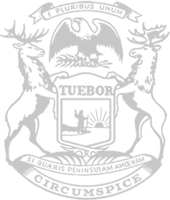 © 2009 - 2023 Michigan House Republicans. All Rights Reserved.
This site is protected by reCAPTCHA and the Google Privacy Policy and Terms of Service apply.